Where Creativity

Meets Technology!
UnikBrushes is a Brand that offers a wide range of Web Development Solutions for your Unique Business which also include Digital Marketing and SEO.
Why choose us?
Top reasons to choose UnikBrushes
Since 2016, we have been providing web design and development solutions with a focus on customer satisfaction. Our team of creative designers and developers are dedicated to serving the web with enthusiasm.
Quick Delivery
We know that time is money. Therefore, we offer a fast turnaround time on all our projects without compromising on the quality of the designs.
Professional work
Your projects will be handled by our professional team to ensure you experience the best service with UnikBrushes.
24/7 support
Support is very important for a successful business. That's why we support our customers quickly and easily to ensure their success.
What we can do for you
Services we provide for your business.
Learn about the services offered at UnikBrushes. Click the "Read More" button for comprehensive information on specific services.
Portfolio
A quick glimpse of our Portfolio
Check out our recent works in all services. Click on the mockup images to view them in detail with screenshots and live link.
About us
Brief introduction of ourselves
Get an idea of who we are and what we do.
We started off as a small enterprise, focused on providing web design services for select platforms. But as we grew, we recognized the potential of expanding our offerings and began to explore new possibilities. We added graphic design services to our portfolio, such as logo design, banner design, and poster design, which allowed us to cater to a wider range of clients and projects.
Today, in 2023, we are a full-service web design and development company. We offer a wide range of services, including web design and development, graphic design, PHP development, WordPress development, and digital marketing. Our goal is to provide our clients with the best possible solutions for their online presence. We are committed to staying up-to-date with the latest technologies and trends, so that we can always offer our clients the best service possible.
Statistics
A quick statistics of our business
Our process
How we handle our projects.
A basic workflow which we follow for all our web development and designing services. Creativity is our first priority.
1
Gathering information
After you have placed the order for the project, the first step is gathering information, where we need as much information as possible about your project.
2
Providing mockups
Based on the information collected, we create mockups. Through this mockups, our customers can get a better idea of what their project will look like.
3
Getting approval
Once we've provided the mockups, we're ready to modify the changes if necessary. We will then obtain the client's approval for the same.
4
Hosting & support
Once we have achieved the client's approval, then we will host the website on a live server and provide the aftersales support for the rest of the lifetime.
Client Feedback
Testimonials
Impressive work done in record time, I recommend everyone to contact Unikbrushes, very professional, a job very well done, a very good person. The best professional work. You have made the styles and images of high quality without complications and in a very short time. Thank you very much Unikbrushes
Tony
Owner of mixerdream.com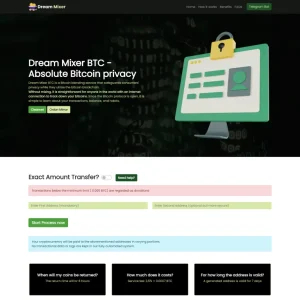 I recommend Unikbrushes if you want a beautiful website for your company. Great work by Rocky and his Team.
Shiven (RAAKbiocorp)
Gita Group
Good agency website design and development Very fast delivery.
Viran CR
Bagsvig Hi Tech Limited
Really very good web design services for affordable price my company gonna use this service and in future as main my company web designers
Davis (CordBux)
Dif Media Ltd founder and chairman
Nice design and super fast work delivery by Unikbrushes. And also good support by Mr. Amar. 100% recommended.
Divakar Diham (OpinionClue)
Incent MR LLC - CEO
Very professional and quick work! I will for sure use these services again! Very pleased with the work done : )
Brandon
FastcashGPT.com administrator
Amazing theme designed by him, has good skills regarding website design and graphics. 100% recommended.
Gurunandan
KryptoTrade administrator
Got my website designed very quickly. Its very awesome. 100% recomended for any website designing related.
Roy
Therupees.in Administrator
Partners
Our partners from past half a decade